Are you ready to elevate your marketing agency and tap into new revenue streams? Go High Level SaaS Mode offers a game-changing upgrade that will allow you to expand your business and provide innovative solutions to your clients.
This cutting-edge platform, dubbed HighLevel Pro or Agency SaaS Pro, is designed for agencies looking to create their online marketing and sales products ecosystem by white-labeling and reselling the platform under their brand.
With powerful features like 2-way text messaging, web chat widgets, reputation management, and automatic Twilio rebilling, it's time for you to take your agency to new heights.
As an ambitious marketer craving innovation and growth in today's competitive landscape, you must stay ahead of the curve with the right tools.
By investing in GoHighLevel's SaaS Mode, you are gaining access to an impressive suite of features tailored specifically for agencies and clients alike and embracing a cost-effective solution designed with scalability in mind.
Explore this groundbreaking platform's benefits, features, and pricing structure as we dive deep into how SaaS Mode reshapes the marketing tools industry.
Key Takeaways
HighLevel SaaS mode allows agencies to resell HighLevel software as their own, with white labeling required to make it look like their own app.
The SaaS mode includes agency features like sub-account generation and Twilio rebilling, client features like web chat widgets, reputation management, and missed call text back.
SaaS Mode is primarily CRM software, costing $497/month or $4,968/year.
SaaS Mode helps agencies create new revenue streams and adds value to their clients, but it is expensive and only for certain businesses that have an existing need to white label the HighLevel platform.
Benefits of Go High Level SaaS Mode
With HighLevel's SaaS mode, you'll have the power to white-label and resell their top-notch marketing software as your own.
This creates new revenue streams while offering valuable features to your clients. Many customers consider it a game-changer in the marketing tools industry!
This innovative platform allows agencies to build their own online sales and marketing products ecosystem.
It makes it easier than ever for them to meet client demands and stay ahead of the competition. The benefits of GoHighLevel's SaaS mode don't stop with just white labeling and reselling.
By utilizing this strategic platform, agencies can provide clients with cutting-edge features. These include two-way text messaging, web chat widgets, Google My Business integration, Facebook Messenger chat options, reputation management tools, and missed-call text back capabilities.
With these robust offerings at your fingertips, you can deliver unparalleled service. This will keep your clients coming back for more while setting yourself apart as an innovative leader in digital marketing.
Cost and Features for Clients
You'll find that investing in GoHighLevel SaaS Mode offers valuable features for clients. These include two-way text messaging, web chat widgets, GMB chat, Facebook Messenger chat, reputation management, and missed-call text back. These features enhance their experience and boost your agency's value.
These features help your clients improve their lead generation and customer engagement and create an opportunity for you to upsell them on additional services related to these tools.
Although the cost of GoHighLevel SaaS Mode is $497/month or $4,970/year with an annual discount, you can set up different pricing tiers with varying features for your clients.
The two-way text messaging feature lets your clients have real-time SMS conversations with leads or customers directly from the platform.
The webchat widget makes it easy for visitors to communicate with your client's business via their website. It integrates seamlessly with Google My Business (GMB) and Facebook Messenger chats.
Enhance your client's online presence by sending review requests and displaying positive testimonials on their website while ensuring no lead goes unnoticed through the missed-call text back feature.
Strategically positioning these features as part of your agency offering will attract more clients and increase retention rates due to GoHighLevel SaaS Mode's innovative solutions.
By leveraging this powerful toolset at a competitive price point, you can differentiate yourself from other agencies in the market and give your clients an edge over their competitors.
Cost and Features for Agencies
In today's competitive market, investing in a robust platform like GoHighLevel SaaS Mode can be a game-changer for agencies by offering powerful features such as SaaS Dashboard, Automatic Twilio Re-billing, Auto user + permission generation, Auto sub-account generation, and SaaS Snapshots.
As the saying goes, 'You have to spend money to make money,' with these innovative tools at your disposal, you'll be well-equipped to create new revenue streams while adding immense value to your client's businesses.
| Feature | Benefit |
| --- | --- |
| SaaS Dashboard | Centralized control panel for managing all aspects of your white-label digital marketing agency |
| Automatic Twilio Re-billing | Simplify onboarding and access management for team members within your agency pro account. |
| Auto User + Permission Generation | Efficiently create separate accounts under your main agency account for each client. |
| Auto Sub-Account Generation | Efficiently create separate accounts under your main agency account for each client |
| SaaS Snapshots | Pre-built templates that can be easily deployed across multiple client accounts |
By leveraging the Agency Pro plan offered by GoHighLevel in their SaaS Mode, you'll gain access to custom pricing plans that allow you to set the perfect price points based on your unique client needs.
This flexibility allows you to compete effectively in the crowded marketing software space and ensures that both you and your clients see significant returns on investment.
White labeling GoHighLevel's robust suite of sales and marketing tools puts you in a prime position as a digital marketing agency seeking innovation that drives results.
Definition of SaaS and White Labeling
Understanding the concepts of SaaS and white labeling is essential when considering GoHighLevel's offering. SaaS, or Software as a Service, refers to web applications accessed through a subscription fee rather than purchased outright.
This model has become increasingly popular in recent years for its convenience and cost-effectiveness.
On the other hand, white labeling is the practice of licensing a software product from its original creators and reselling it under your own brand.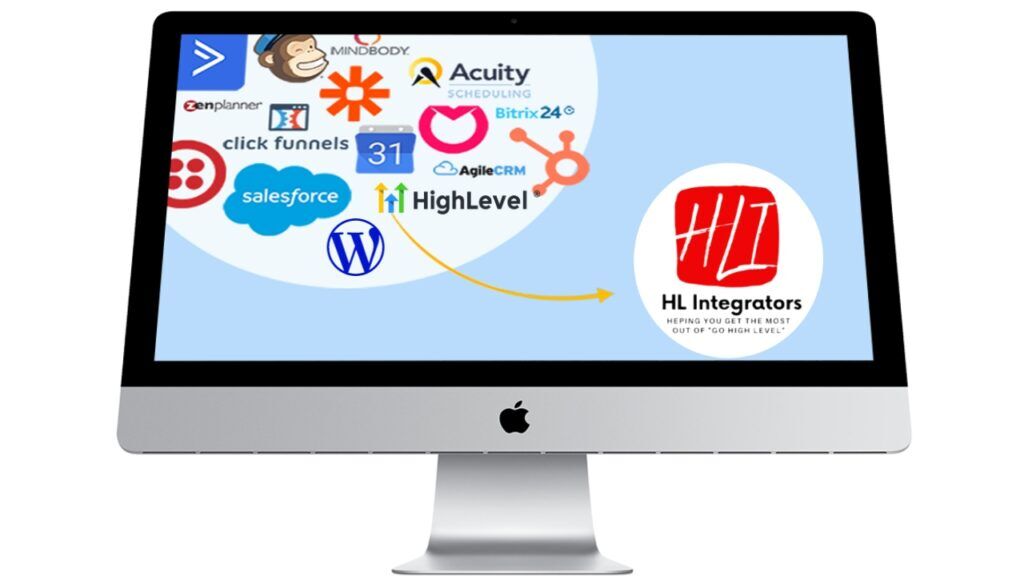 This allows you to leverage the features and capabilities of an established product while presenting it as your unique offering.
In the context of GoHighLevel's SaaS mode, these concepts come together to create a powerful platform for marketing agencies looking to expand their services:
By understanding these key concepts, you'll be better equipped to evaluate whether GoHighLevel's SaaS mode suits your agency and how it can help drive growth through innovative sales and marketing solutions.
GoHighLevel's Rating and Offerings
Boasting a brilliant 4.5/5 stars rating, GoHighLevel's remarkable reputation reveals its reliable and robust offerings for sales and marketing teams.
This impressive platform combines powerful tools like an agency dashboard, sales funnels, and automation features that streamline your marketing campaigns, ensuring a seamless experience in managing client accounts.
As you navigate the platform's user-friendly interface, you'll soon discover that it caters to every aspect of your business needs – from lead generation and nurturing to closing deals. What sets GoHighLevel apart from other platforms is its comprehensive approach to digital marketing and client management.
The vast array of offerings caters to agencies looking for an all-in-one solution and their clients who require top-notch services that drive results.
With customizable templates for creating beautiful landing pages, integrated email and SMS marketing capabilities, and tracking analytics at your fingertips – GoHighLevel empowers you with the tools necessary to level up your game in the competitive world of online marketing.
So go ahead, and harness the power of innovation in this feature-packed platform designed to deliver exceptional results for both agencies and their clientele.
Free Trials and Annual Discounts
Now that you're familiar with GoHighLevel's rating and offerings, it's time to look at free trials and annual discounts. GoHighLevel understands the importance of trying out its platform before committing to a monthly subscription fee.
That's why they offer free trials for their Agency Unlimited Account ($297/month) and SaaS Mode plan. This allows you to test-drive the features, explore customizations, and determine if HighLevel fits your agency.
While free trials are great for getting started, GoHighLevel offers attractive annual discounts to make their pricing plans even more accessible.
By opting for a yearly commitment instead of paying month-to-month, you can enjoy significant savings on your subscription fees.
For example, when subscribed to the SaaS Mode plan annually, you'll receive two free months of service! To help illustrate these options more clearly, take a look at this table comparing different HighLevel pricing plans:
| Plan | Monthly Subscription Fee | Annual Discount | Total Annual Cost |
| --- | --- | --- | --- |
| Agency Unlimited | $297 | 2 months free (16.7% discount) | $2,970 |
| SaaS Mode (Monthly) | $497 | N/A | $5,964 |
| SaaS Mode (Annually) | N/A | Two months free (16.7% discount) | $4,970 |
As you can see from the table above, taking advantage of annual discounts provides substantial savings over time while ensuring that your agency has access to all the innovative features offered by HighLevel.
So go ahead and explore your options with free trials and secure long-term value by choosing annual subscriptions – it's a smart strategic move towards achieving sales and marketing success with HighLevel!
Additional Information on SaaS Mode
Diving deeper into the details of SaaS Mode, you must know some additional information to help you make an informed decision and maximize your experience with this powerful platform.
One aspect to consider is the range of preloaded features available in SaaS Mode. These features are designed to cater to both your agency's needs and your clients.
By having these features at hand, you can ensure a seamless experience for everyone involved. This is especially true when combined with HighLevel Pro's advanced API access, which enables you to connect the platform with other tools and services while maintaining its white-labeled appearance.
Moreover, working with HighLevel LLC gives you peace of mind knowing that they're committed to delivering top-notch software solutions focused on innovation and user satisfaction.
Opting for their SaaS Mode allows you to expand your business offerings and keeps you ahead in the competitive field. They provide cutting-edge technology and automation capabilities tailored specifically for marketing agencies.
So whether you're just starting or looking to elevate your existing services, incorporating HighLevel Pro's SaaS Mode into your toolkit could be the game-changing move that sets you apart from competitors while fueling sustainable growth for yourself and your clients.
Billing Department Contact Information
If you ever need assistance with a billing or have questions regarding your subscription, don't hesitate to reach out to the friendly folks at HighLevel's billing department by dialing 1-888-732-4197 – they're just a phone call away and always eager to help!
Whether it's about price adjustments, understanding pricing tiers, or exploring new revenue streams through their SaaS mode, the HighLevel team is committed to providing top-notch support for all your billing needs.
In today's rapidly changing business landscape, leveraging innovative solutions like HighLevel SaaS mode can be a game-changer for marketing agencies looking to expand their offerings and maximize profitability.
Agencies can create new recurring revenue streams by offering various pricing tiers and customizable client subscriptions while delivering unparalleled value.
So don't hesitate to contact HighLevel's billing department if you're curious how their platform can benefit your agency – they'll be more than happy to walk you through the details and help you make an informed decision.
Conclusion
So, dear reader, you've seen the glorious world of GoHighLevel's SaaS Mode – a shining beacon of white-labeling potential and revenue expansion. Can't you picture it? Your agency is basking in the warm glow of increased profits while your clients dance merrily around their new marketing tools.
But don't take our word for it – dive in, analyze every detail, and strategically conquer this brave new frontier. After all, with SaaS Mode as your trusty steed, what could go wrong?